Say hello to custom-made wedding rings
MANILA, Philippines — Germee Ronirose Abesamis is born to jewelry.
As  a child, she and her siblings played in their grandma's atelier, where they tinkered with loose diamonds, pearls, and precious and semi-precious stones that were their grandma's tools of the trade.
"We created jewelry from old newspapers and leaves," Germee  recalls her growing up years in Pangasinan, where her family had a thriving jewelry business.
Even when she entered the corporate world as financial analyst, this cum laude graduate of Business Administration and Accountancy (University of the Philippines) and  7th placer in the CPA exams, never forgot her first love.
So when friends in Milan, where she got a Masters in Finance from Universita Bocconi, noticed her necklace with pearl accent and told Germee she belongs to fashion, not finance, she did not think twice. From then on, she focused on jewelry design.
Germee started getting orders from European friends. In 2013, she teamed up with a Paris-based designer to come up with "Labo Ethnik," a fashion show featuring French models decked out in jewelry designed by Filipino and Italian artists.
She took the rave reviews as a sign that it was time to go on solo flight. And she did not regret it. Parisian actress Aurelia Khazan wore Germee's creations at the Cannes Film Fest. London-based clients sought her out.
Germee knows there is no substitute for experience . So she stayed in Vicenza, Italy  for almost a year, and learned the ropes from master jewelry designers themselves.
Today,  she shuttles from Manila to London to meet clients who want her to customize precious pieces of jewelry under her Ronirose and Dearest Jewelry brands.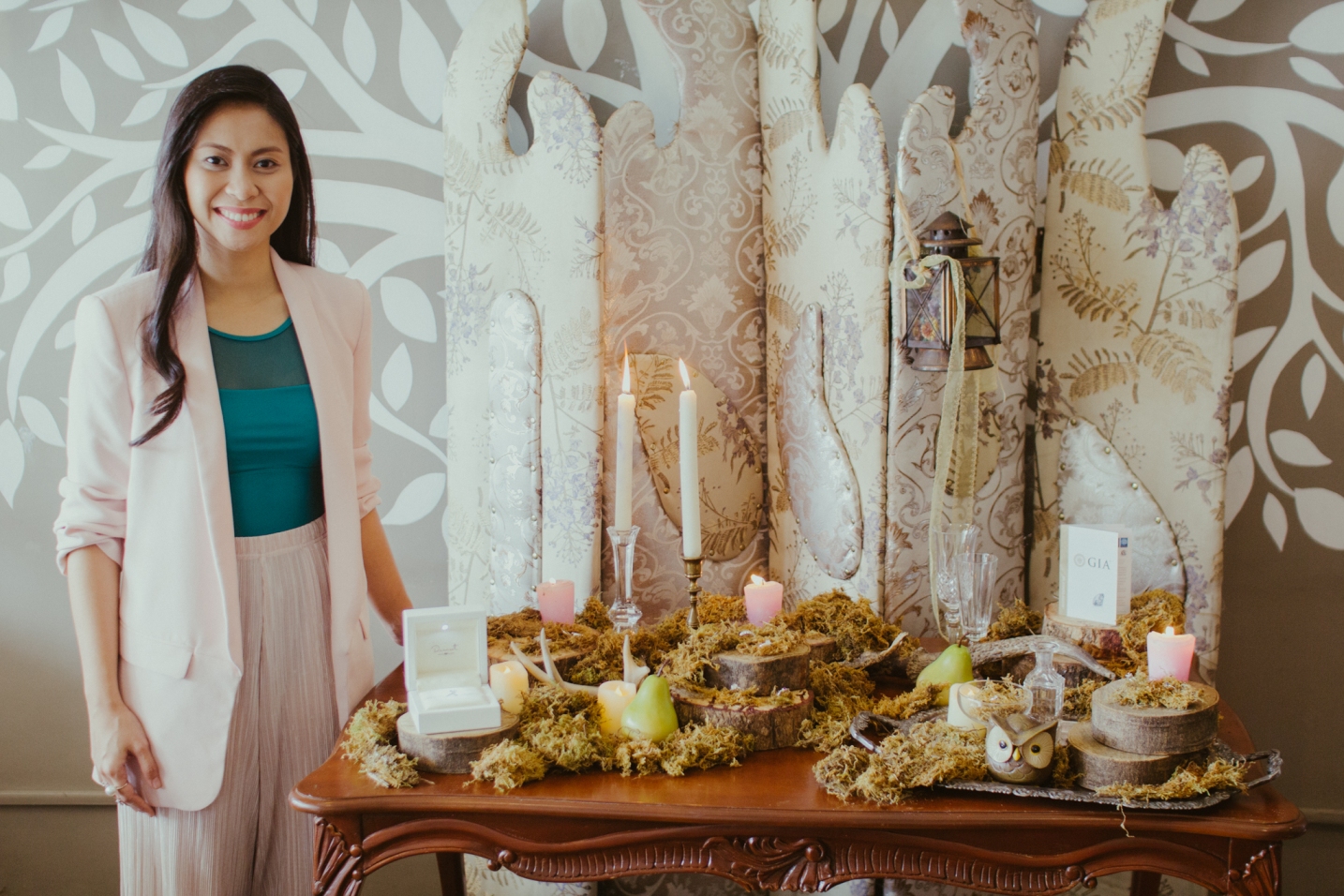 Jewelry maker Germee Ronirose Abesamis
Germee is figuratively and literally mobile, with artisans in the Philippines executing the designs she sends them from wherever her global business takes her. In the Philippines, she is arguably the only one who designs bridal jewelry under the Dearest label.
ABS-CBN news channel ANC then invited Germee to guest in a show about brides. Pressed for a deadline, she worked hard to craft designs for bridal jewelry. She has never looked back. Her ideas grew with her business.
She created puzzle rings for both the bride and groom. The rings' respective shapes are a perfect fit when the bride and groom put them together.
Germee also designed rings where the first initials of the bride and that of the groom are separately engraved. The couple sees their respective first names spelled out when they put their wedding bands together.
Sometimes, the bride asks Germee to redesign an heirloom ring to make it more modern. And since the size of mom's ring finger may be different from her daughter's, Germee also resizes rings upon request. At other times, the bride wants Germee to come up with a wedding ring using her birthstone as an accent.
Germee wants to encourage the use of South Sea pearls, which,  although less popular than diamonds, are also good investments. Besides, these kinds of pearls are proudly Filipino, just right for the Pinay bride who wants a classy look as well as a permanent reminder of her roots.  
These bridal jewelry ideas show that the days of identical wedding rings are over. The modern couple can be as creative as they can in coming up with the best rings that symbolize their undying love.
"Wedding rings are forever. They're also an investment," Germee points out, adding that she also designs engagement rings. It pays, she says, to spend time, effort and money on rings.
Germee gives some tips on coming up with the best ring you can wear, not only for your altar date, but for eternity.
Know your budget and pick your options from there.
Ask about clarity and cut, two essential things in choosing jewelry (Germee and her staff orient clients about this).
Set your priorities. Do you want a whiter stone, a yellowish or brownish one?  Do you want a stone that is flawless on the surface, but has a slight flaw inside?
When in doubt, get your friendly bridal jewelry's advice. As in any transaction, make sure he or she knows the business inside out. Remember, it is your hard-earned money. More importantly, it is the stuff beautiful memories –  yours and the next generations' - are made of.
You might as well give it your best shot.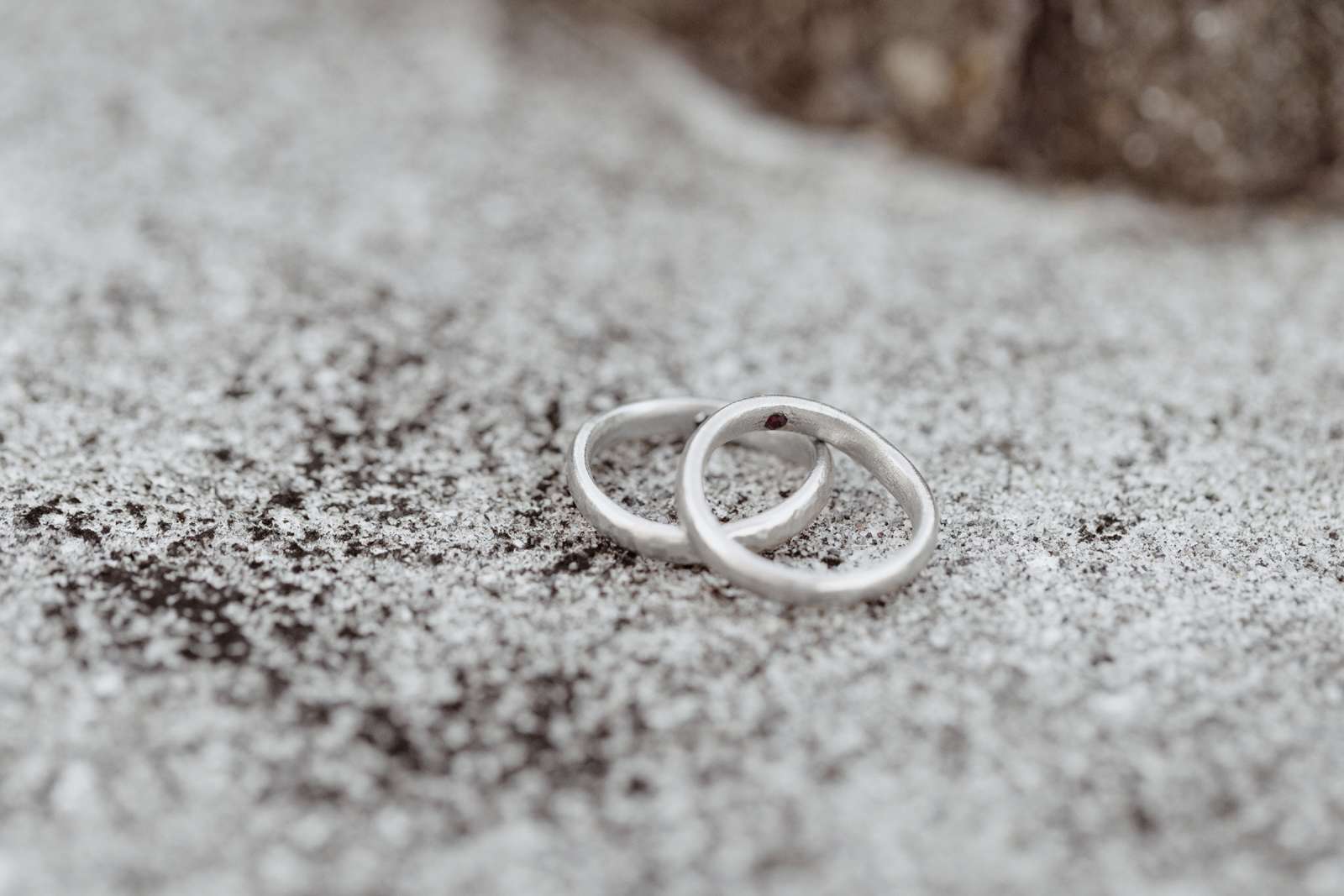 Designs by Germee Ronirose Abesamis
 by Rizal Raoul Reyes | Business Mirror | July 24, 2018